The treatment and care model for heart failure provides for close collaboration between the extramural and intramural field, helping medical practitioners to enhance treatment and secondary prevention.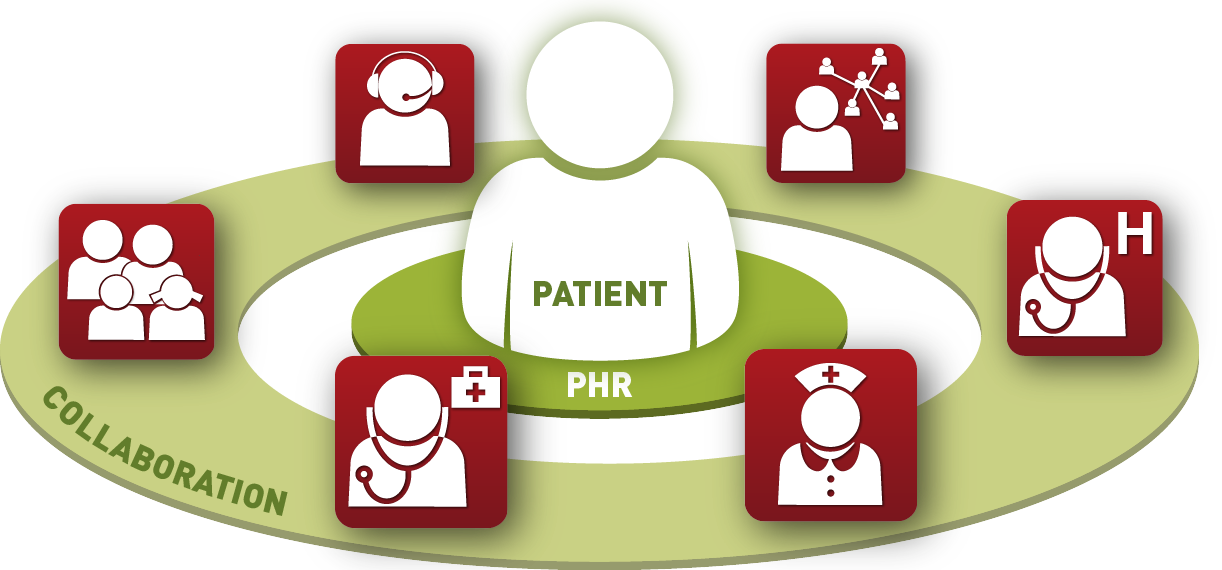 KIT Telehealth Solutions for Heart Failure
Telemedical care within a collaborative care network improves patients' quality of life, functional capacity and adherence and has the potential to extend patients' lives.
The monitoring procedure whereby patients record their health data regularly, intuitively and securely via KIT Telehealth Solutions ensures patients are actively involved in the treatment process.
A straightforward battery of equipment comprising conventional measuring devices (blood pressure, scales) and a patient terminal with mobile app together with contactless radio technology ensures the system is extremely easy for elderly people to use.
Integrated display of the individual medication regime promotes patient adherence and helps doctors adjust treatment.
Modern communications allow patients and participating healthcare providers to work together efficiently from any location at any time.
Collaboration between the institutions along the treatment pathway takes place via a secure internet-based communication system and incorporates the different levels of care.
Medical background
The number of people with cardiac failure is steadily increasing due to demographic changes and improved treatment of acute cardiac events. Mortality is higher than for the most common forms of cancer and the costs associated with the condition are disproportionately high. Inadequate recompensation and adjustment of treatment in hospital, lack of discharge planning, failure on the part of patients to adhere to medication or dietary regime, non-existent or inadequate after-care and social support in addition to delays in noticing further signs of decompensation are the most common reasons for the high rate of hospital admissions. By actively involving patients in managing their own treatment and systematically supporting doctors and nursing staff along the treatment pathway, the treatment of chronic diseases such as heart failure can be made more successful.