The DIABETES solution allows attending physicians to respond regularly to their patients' electronic treatment diary. It is easy to check from the trend charts how treatment is progressing. The ability to adapt treatment promptly and provide positive feedback increases patient compliance and helps reduce the risk of complications in the long term.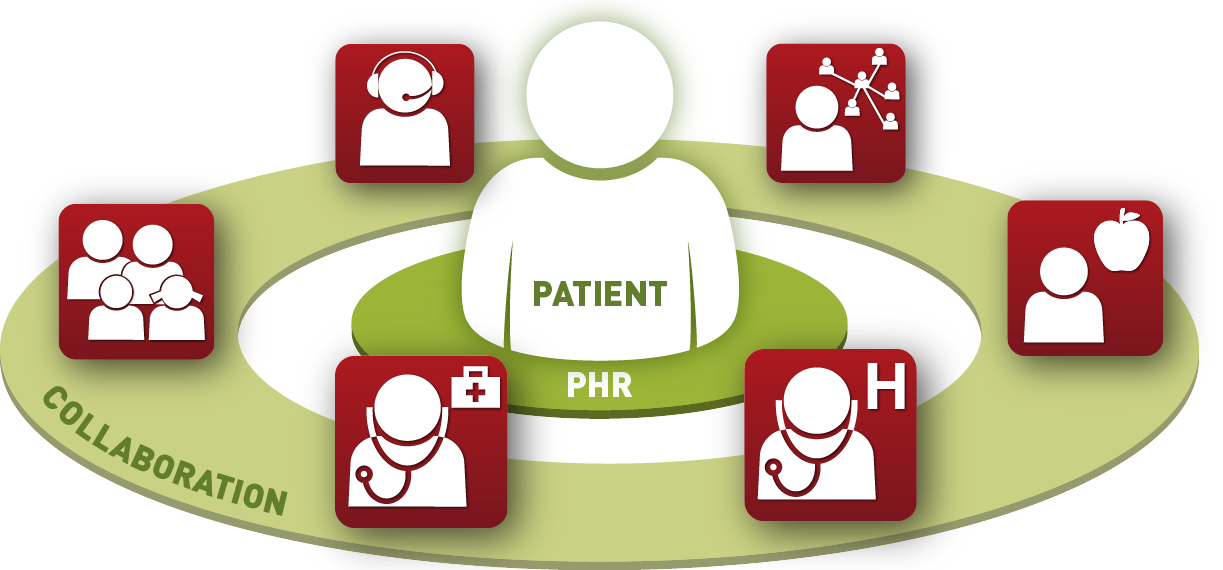 COLLABORATIVE TREATMENT MODEL FOR DIABETES
Mobile phone based telemonitoring enables cross-sectoral care networks to be set up across all levels of care (patient pathways).
Requirements for patient education from established disease management programmes (DMP) are taken into account.
Together with contactless radio technology, a straightforward battery of equipment comprising conventional measuring devices (blood glucose meter, blood pressure monitor, scales, activity sensor) and a patient terminal with mobile app enable optimal treatment and secondary prevention.
DISEASE MANAGEMENT WITH ACTIVE PATIENT INCLUSION
DMPs (disease management programmes) are designed to support the integrated care of diabetics. They aim to curb long-term complications through regular checks and patient education.
The "Diabetes Health Dialogue" uses a smartphone diary app which helps the patient record their relevant health data on a regular basis. Readings from blood glucose meters, etc. are recorded electronically in an intuitive and secure manner. The doctor can then access the data in ready-to-use format to help adjust the patient's treatment.
The closed-loop principle connects patients and attending physicians at any time from any location.