Welcome to the KIT Telehealth Solutions information portal of AIT Austrian Institute of Technology GmbH.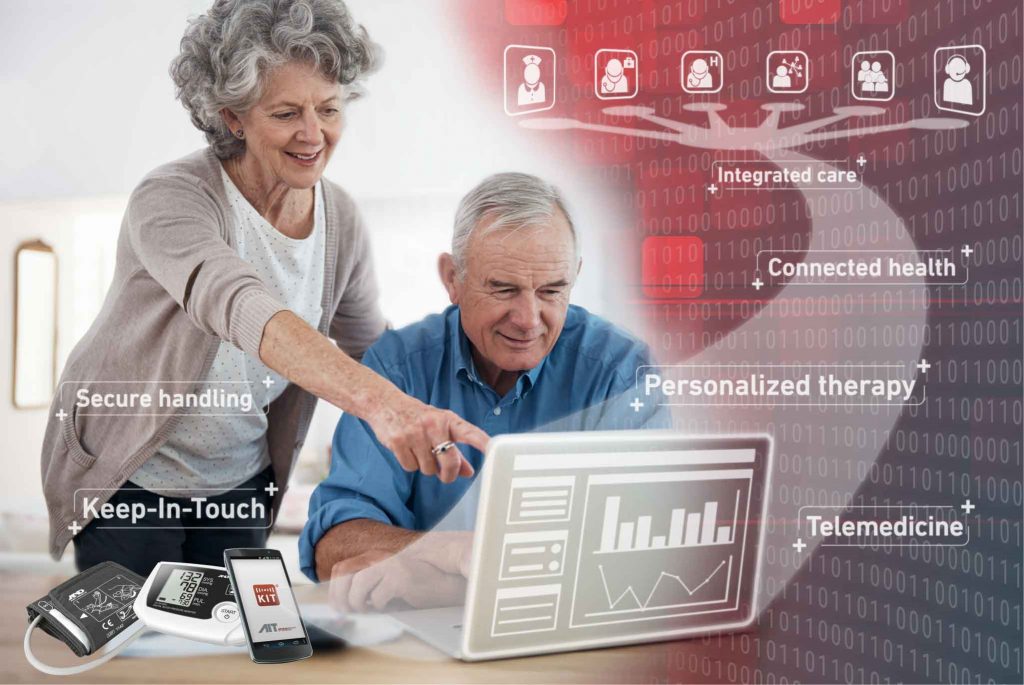 AIT has acquired an international reputation for developing Telehealth systems. Solutions are developed in close cooperation with partners from the healthcare sector to support the treatment of patients with chronic medical conditions. KIT Telehealth Solutions allow information to be exchanged between patients and those involved in their treatment at any time and from any location. They promote adherence to therapy and facilitate prompt intervention, thus improving the quality of care and containing health expenditure in the long term.
KIT technology is easy to use. Patients take their own measurements (e.g. body weight, blood glucose, blood pressure, heart rate, wellbeing, steps) using near field communication (NFC) technology and send these to the data centre via special smartphone apps. Under the closed loop healthcare principle the attending physician or nurse can prepare feedback and recommendations for patients and send these in coded form to the patient's smartphone. Access control by personal RFID/NFC card or personal identification code ensures the necessary data privacy.